First Quarter Restaurant Sales Performance Disappoints Despite Improvement in March
Posted On April 15, 2017
Theo tin TDn2K hay prweb.com
In March, restaurant same-store sales were down -1.1 percent while traffic dropped -3.4 percent. This insight comes from data by TDn2K™ through The Restaurant Industry Snapshot™, based on weekly sales from over 26,000+ restaurant units and 145+ brands, representing $66 billion dollars in annual revenue.
(PRWEB) APRIL 13, 2017
Restaurant struggles continued in March as sales and traffic again declined year-over-year. Same-store sales were down -1.1 percent while traffic dropped -3.4 percent. March's results were disappointing for an industry desperately trying to reverse performance trends; sales have been negative in 11 out of the last 12 months.
However, March did represent an improvement versus the prior month. Although still negative, sales improved by 2.5 percentage points compared to February. Traffic also improved by 1.6 percentage points. This insight comes from data by TDn2K™ through The Restaurant Industry Snapshot™, based on weekly sales from over 26,000+ restaurant units and 145+ brands, representing $66 billion dollars in annual revenue.
"March sales were expected to be somewhat better than February due in part to the catch-up of tax refunds that were initially delayed in February," commented Victor Fernandez, Executive Director of Insights and Knowledge for TDn2K. "In addition, the industry likely benefitted from the shift in the Easter holiday, which fell in March in 2016. For the largest segments (quick service and casual dining), this holiday represents a potential loss of sales."
"The fact that sales were still negative in March given these tailwinds highlights the challenge chains have faced since the recession. Factors like restaurant oversupply and additional competition for dining occasions continue to take their toll on chain traffic."
Quarterly Results
With same-store sales declining -1.6 percent, the first quarter of 2017 was the fifth consecutive quarter of negative results. The last time the industry experienced a similar period was in 2009 and the first half of 2010, as the economy began recovery following the recession. Furthermore, the first quarter of 2017 followed a very disappointing -2.4 percent sales drop in the fourth quarter of 2016, highlighting the difficult operating environment currently facing many operators.
Unfortunately, same-store traffic dropped another -3.6 in the first quarter, consistent with the average -3.4 percent quarterly declines experienced since the beginning of 2016.
Average Guest Checks
The growth rate in check average continues to trend down slowly. For the first quarter of 2017, the average check was up 1.9 percent, somewhat lower than the average 2.3 percent growth reported for 2016. This is likely the result of brands relying more on promotions and conservative menu price increases in response to continual declines in traffic.
Industry Segment Results
As has been the case in recent quarters, segments with the highest and lowest average check experienced better results. The strongest performance in the first quarter came from upscale casual, followed by fine dining and quick service. It is important to mention that fine dining and upscale casual are among the segments most negatively impacted by the shift in Easter.
The weakest segments in the first quarter were family dining and fast casual. Family dining concepts were also among the most negatively affected by the Easter shift.
Despite continual sales slippage, there appears to be some positive news for casual dining. In 2015 and 2016, the segment trailed industry averages by roughly -0.7 percentage points. Although still negative, that gap to industry was only -0.1 percentage point in the first quarter. Casual dining has actually outperformed industry results in six of the past eight weeks. Conversely, over that same eight-week span, fast casual has trailed industry benchmarks six times.
The Restaurant Workforce
Finding enough qualified employees to keep restaurants fully staffed persists as a primary concern for restaurant operators. This is mainly due to restaurant turnover rates continuing to skyrocket while the labor market is at or near full employment. Turnover for restaurant hourly employees as well as managers increased again during February according to TDn2K's People Report™. These rates are currently higher than they have been in over ten years and rising.
Restaurant brands are finding they need to offer a compelling reason for why employees should leave their current employment and come work for them.
Even if wages have been increasing slowly in recent years, this is expected to change soon as the labor market continues to tighten. In fact, according to a recent survey by People Report, about 80 percent of restaurant companies reported having to offer additional financial incentives to attract candidates in tough recruiting markets. In most almost all cases, those incentives take the form of higher base pay.
Restaurant job growth year-over-year has been slowing down in recent months and is now negative, likely a combination of the pace of new restaurant openings also slowing and staffing levels decreasing due to labor market challenges as well as conscious decisions to control costs. About 60 percent of restaurant brands tracked reported lower employee counts during February of 2017 than a year ago. This may not be good news for service scores and guest satisfaction.
This first quarter of 2017 seems to be consistent with 2016 as the industry chugs along and the rest of the economy gradually improves. We continue to seek the answer to "is our industry winning its share of the wallet in the economy overall and share of stomach in the overall food and beverage industry," asks Wallace Doolin, Chairman and founder of TDn2K.
"First quarter results would say that we are not winning our share so far this year. Our research does show there are real winners with impressive results. These "Top Box" performers are across the segments, size and ownership of the brands. Brands investing in the customer experience and the employee experience with technology and staff development are stealing share to grow their businesses."
TDn2K™ (Transforming Data into Knowledge) is the parent company of People Report™, Black Box Intelligence™ and White Box Social Intelligence™. People Report provides service-sector human capital and workforce analytics for its members on a monthly basis. Black Box Intelligence provides weekly financial and market level data for the restaurant industry. White Box Social Intelligence delivers consumer insights and reveals online brand health. TDn2K membership represents 38,000 restaurant units, 2.3 million employees, and $66 billion in sales. They are also the producers of leading restaurant industry events including the Global Best Practices Conference held annually each January in Dallas, Texas.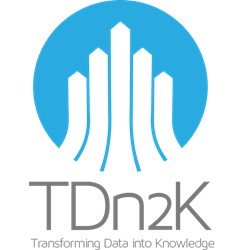 http://www.prweb.com/releases/2017/04/prweb14244047.htm
Note: We are not responsible for typo error, price change, substitute item, or available of item from online ads.
Lưu ý: Chúng tôi không chịu trách nhiệm về lỗi ấn, thay đổi giá, hàng thay thế, hoặc có sẵn mặt hàng quảng cáo.