RLPSA Hosts Free One-Day Workshop for Restaurants Focusing on Loss Prevention, Safety, and Risk Issues in Denver, May 3, 2018
Posted On April 19, 2018
Theo tin RLPSA or prweb.com
RLPSA event will cover investigating sexual harassment claims, tackling the opioid epidemic, how employees steal from restaurants and more
NASHVILLE, TENN. (PRWEB) APRIL 17, 2018
The Restaurant Loss Prevention & Security Association (RLPSA) will host a free, one-day workshop specifically for restaurants and the food industry Thursday, May 3, 2018, at the Sheraton Downtown Denver. The agenda features leading experts on investigating sexual harassment, tackling the opioid epidemic, the latest scams in employee theft, and more vital topics to restaurant and food operations.
Other valuable sessions include:
"DoorDash, GrubHub, UberEats…Oh My! Are you thinking of the legal ramifications for both internal drivers and third-party delivery companies?" presented by David Donna, Hospitality Lawyer, Donna Law Firm
"Outsmart Crime: A Panel Discussion" by Basia Pietrawska, Vice President, Crime Intelligence Analysis, CAP Index and Detective Michael A. Thrapp, Aurora Police Department, FAST/FBI Rocky Mountain Safe Streets and Nathan Bandaries, Lead District Asset Protection Manager / Organized Retail Crime Manager, Denver Division of Albertsons Companies
"Guarding Against the Viral YouTube Moment" Jeff Sweetin, EVP of Operations for ATHOS Group and former law enforcement officer with a career spanning more than 30 years, including serving as the Director of Training and the Special Agent in Charge at Quantico for the DEA in Washington, D.C.
"He Said, She Said: How to Investigate Sexual Harassment Claims" by Wayne Hoover, CFI, Owner, Vice President of CFI Programming, Wicklander-Zulawski & Associates
"Tackling the Opioid Epidemic: Actionable Strategies for Protecting Your Restaurant"
William Warren, Jr., Acting Special Agent in Charge, Denver Division and John Partridge, DEA
Office of Diversion Control
"Burning Down the House: Employee Edition. Protecting Your Business, Brand, People, and Profits" presented by Kevin Milner, Director of Audits for Envysion and Certified Internal Auditor with more than 15 years of audit and loss prevention experience at marquee chains like Einstein Bros. Bagels
This workshop is free to all restaurants across the country through the generous support of our sponsors: Amphion, InstaKey, Guardian, Envysion, CAP Index, Stanley Security, ATHOS Group and Off Duty Services.
Seating is limited so register today by emailing your name, title, and restaurant to Executive Director Amber Bradley at amber.bradley@rlpsa.com.
About the Restaurant Loss Prevention & Security Association
The Restaurant Loss Prevention & Security Association (RLPSA) is the nation's only trade association dedicated to loss prevention, security, and risk management professionals in the restaurant and food service industry. As a member-run organization, the mission of RLPSA is to provide a conduit for knowledge on the hottest industry trends, and to connect a network of peers who understand the unique challenges of the job and collaborate to drive the next generation of solutions.
###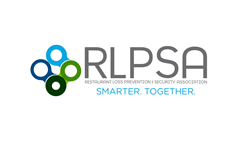 http://www.prweb.com/releases/2018/04/prweb15417450.htm
Note: We are not responsible for typo error, price change, substitute item, or available of item from online ads.
Lưu ý: Chúng tôi không chịu trách nhiệm về lỗi ấn, thay đổi giá, hàng thay thế, hoặc có sẵn mặt hàng quảng cáo.