Ono Hawaiian BBQ Announces Grand Opening for Santa Fe Springs
Fifty $100 Gift Card Giveaways and Buy One Get One Free All Day
Theo nguồn tin tiếng Anh trên trang của prweb.com
DIAMOND BAR, CA (PRWEB) SEPTEMBER 03, 2015
Ono Hawaiian BBQ opened its Santa Fe Spring restaurant on Friday, July 31, 2015 in the Gateway Plaza at 13348 E. Telegraph Road, Santa Fe Springs, CA. The restaurant's grand opening event will be held Thursday, September 10, 2015.
The Grand Opening Celebration is an all-day event, with a special events including:
Buy One Get One Free deal 11:00AM to 9:00PM
Raffling of fifty $100 Ono Hawaiian BBQ gift cards 11:00AM to 1:00PM
Hawaiian dance performance 12:00PM to 2:00PM
Ribbon cutting ceremony 12:30PM
The approximately 1500-square-feet Ono Hawaiian BBQ incorporates the brand's updated industrial chic design inspired by Hawaii's rustic elements, which features reclaimed wood walls, rope lighting, and tropical planters. The restaurant has seating for 24 guests inside the dining room and is open seven days a week from Sunday to Thursday 11:00AM – 9:00 PM and Friday to Saturday 11:00AM – 9:30PM.
About Ono Hawaiian BBQ
Ono Hawaiian BBQ is a fast casual restaurant with locations in California and Arizona that serves Hawaiian Plate Lunches and other island specialties. All of Ono Hawaiian BBQ plates are created with fresh ingredients using authentic Hawaiian recipes, prepared daily in each restaurant and grilled fresh to order. Ono Hawaiian BBQ operates 52 restaurants throughout California and Arizona and have plans to open 20 more locations in the next 2 years.
Fans can receive promotions and news by "Liking" Ono Hawaiian BBQ on Facebook at http://www.facebook.com/OnoHawaiianBBQ or joining Club Ono. For more information please visit http://www.OnoBBQ.com.
Ono Hawaiian BBQ – Santa Fe Springs
13348 E. Telegraph Road
Santa Fe Springs, CA 90670
Phone: (562)941-8889
Sunday – Thursday: 11:00 AM – 9:00 PM
Friday – Saturday: 11:00 AM – 9:30 PM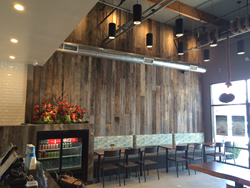 http://www.prweb.com/releases/2015/09/prweb12941021.htm